Post by Kasey on Jul 16, 2016 0:08:53 GMT -8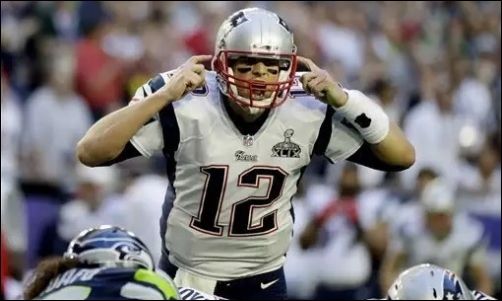 July 16, 2016
--
It's over. It is finally over.
Whether you had an opinion or not, you've got to be thrilled that the term Deflategate is now a thing of the past.
As everyone is aware by now, Tom Brady announced yesterday that he would not appeal the league's suspension for his lack of cooperation and activities regarding the deflation of footballs in the AFC Championship game in January 2014.
I'm not going to talk about whether Tom was guilty or innocent. That's been debated to nauseum, I am going to talk to you as a third-year law student at an Ivy League school who has spent a great bulk of her two years studying and interpreting both constitutional and contractual law.
I am going to talk to you about the law, and why Tom Brady had no choice but to give up his fight.
I am not an attorney (yet). I am not an analyst. What I am is a woman who will earn her Juris Doctor in law 10 months from now and who will take the bar exam to become a practicing attorney thereafter, hopefully by the end of next summer.
What I have is clarity and non-passion for the events that led to all of this, and the end result which is where we now find ourselves.
Deflation of footballs are said to allow them to be more aerodynamic. Tom is said to be guilty of this and the NFL, led by commissioner Roger Goodell has been fighting this stance. Tom, his team and the NFL Players Association disagree.
During the investigation, the conclusion was that Tom was more likely -- than less -- to have been culpable to breaking the rules. If you break a rule, you pay the price, right? Certainly, yes.
But what if one of the rules you broke involves not cooperating with the investigation? Some say Tom should never have had to release his cell phone as part of the investigation. Some say he looked guilty by destroying that phone directly before he would have had the chance to turn it over to the NFL investigators. What we don't know is that, after he destroyed his phone when he upgraded, which he had claimed, was he was requested by the league to sign a waiver to his cell phone provider so that his messages pertinent to the investigation could be obtained and investigated?
As anyone can see, there is more than just an investigation into deflated footballs going on here.
This is not a criminal case, nor does it have any bearing on constitutional law. These are not the cases which the Supreme Court of the United States hears. Taxpayers as a whole do not want the highest court in our land to deal with each and every sports suspension. The decision of whether to have put it on the Supreme Court's docket would have come come from Justice Ruth Bader Ginsburg.
But, as the Supreme Court primarily focuses on constitutional law, rather than contractual law, this case would never have seen the light of the Supreme Court's day. Challenging a professional sports league's investigative and punitive powers is not a matter for the highest court in the land.
At this point, I should tell that, according to the format of Supreme Court cases, Tom Brady would not have been testifying in front of the court. Neither would Roger Goodell. It would be a single attorney from each side making their respective arguments. That is the format of the Court.
No, this is not a constitutional issue. This is a contractual issue.
In every contract of an NFL player' contract ... well, in the contact of
any
legitimate sports league which has a players union ... is a clause. The wording varies, but the meaning is league-binding.
A likely example:
"
Should the (insert league name here), prompt an investigation into an issue, any player is required to fully cooperate in said investigation. Failure to do so will result in the player being fined and/or suspended for games, as deemed appropriate by the commissioner or designated official of the (insert league name here)
."
That is the powder keg of authority that Tom could never had hoped to defeat. that it is not a matter of whether footballs were deflated. It is the matter of non-cooperation. Destroying your cell phone may offer a sense of security. However, destroying your cell phone when you know an investigation is imminent is, for lack of better word, suspicious.
So, Tom's cell phone is destroyed. We all understand that. The real question is whether his cell phone provider was contacted by the NFL, with or without Brady's consent, to obtain his text information. Cell phone companies retain all of that information. It is all on file. Destroying your phone does not "delete" those messages forever. Had the NFL requested that of Brady and he refused, he could be guilty of not cooperating in the investigation. This is what the casual fan needs to understand. It's not a matter of whether a football fan wishes to see Brady on the field; it is a matter of whether he cooperated with the investigation.
Whether that request was made has not been reported.
However, what is clear is that Tom Brady will finally serve his punishment, as every player should for their respected proven infractions.
This has never been about deflated footballs. This has always been about getting to the truth. It appear that Tom Brady prevented us -- all of us -- from getting to that truth.
Is this a breach of contract? Absolutely. There is no question about that. Tom Brady violated his contract. He was contractually obligated to turn over evidence, or to sign a waiver allowing the league to see his text messages. He did not. This is much more clear cut than several other cases we've seen there.
And here's the kicker:
Had Tom Brady appealed, it would have gotten him nowhere. the Supreme Court would have never heard the case. It's simply not the type of case the highest Court in the land accepts.
Tom Brady had no choice to end this fight.
~
Kassandra
Photo Credit: David Goldman/AP
______________________________________________________________
In Kassandra's Words
began on the now-defunct Blazers Blogger Network and continues here on this site. Relocating this blog has allowed me to include Blazers blogs, but to also expand it to other sports and teams as well. Feedback is welcome; however, I would request that it be directed toward the topic covered. rather than topics otherwise.To comment on this thread and others on this forum, please
login
or
register
.