Post by DiamondThief on Aug 10, 2016 20:19:28 GMT -8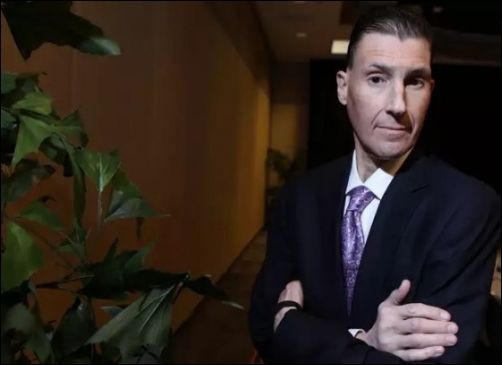 August 9, 2016
-- Arena Football League commissioner Scott C. Butera joined Ron Callan and Brian Perkins during the second half of the season finale of Talkin Steel on 750/102.9 The Game on tonight.
Callan touched on several topics with Butera; most notably the future of the franchise, which has been owned by the AFL during the entirety of the 2016 season after taking over the franchise from Clackamas, Oregon businessman Terry Emmert on January 6.
The Steel finished the season with a 3-13 regular season record and was the fourth seed in the playoffs, where they lost to the Arizona Rattlers, 84-40, in the first round. The Steel have just completed their third season.
This is the audio of the entire interview. Below that you can find the full transcript.

https%3A//soundcloud.com/user-360966828/afl-commissioner-scott-butera-interview-on-750-the-game-8916


Ron Callan
: Let's go to Vegas, where it's probably 192 degrees. Scott Butera, the commissioner. How are you tonight?
Scott Butera
: I'm doing well. Actually, it's a little cooler, in the mid-90's, so a little cooler than the last few weeks.
RC
: Listen Scott, we know the league ran the team the Portland Steel this summer. There's a lot of great things that happened. The wins didn't come, but what can you tell us about what's next for this franchise?
SB
: What I want to say is, thanks for having me on. It's great to be with the folks up in Portland. We've always loved that area. There's a great spirit up there; always loved the fans. There are just a lot of reasons to want to be in Portland. What I want to say is we've kind of accomplished our goals. We wanted to keep a team up there. We're in the process of transitioning ownership. We established a pretty good relationship with an excellent organization in the Portland Trail Blazers. You guys are fortunate to have such a fun group. So, really for us right now, it's a matter of securing an independent ownership group. It helps we made improvements on the team. The team's record didn't turn out as we would have hoped, but they clearly were competitive, particularly later in the season. And, unfortunately, in the playoff game with the number (seven) seed, they came up against a pretty tough opponent in Arizona and it was a tough game for them. I think the Steel, going forward, have a bright future and it's a team we want to stay and support that market.
RC
: So, I want to clarify, Scott, you mentioned the Blazers as a partnership, so will they be back next year or is it something that's being finalized? How confident are you that we'll see --
SB
: Clearly, it's everyone's intention that the Steel will be back next year and longer. It's key that finding the ownership group and it's always important to have solid ownership; people who can support the team; really run it the way it needs to be run, and be independent of the league. leagues aren't really meant to run a team. Really, it's an interim step. I wanted, as I said, to preserve that market for our league and obviously to preserve that franchise, and we're working hot and heavy finding a new ownership group. We're very optimistic that will come to fruition in the short term.
RC
: That's great news. I'm curious, is there a deadline or anything like that, like defined as ' we need to find ... we need to have something locked down by this time or anything like that?
SB
: Well, obviously, we want to know early on what teams are going to be playing in the league so we can set our schedule in advance, give people time to sell tickets in markets, get sponsorships and those kinds of things. There's no real set deadline. Getting something done as soon as possible is always important. They're no different than any other team at the end of the season. You know, sometimes you have coaching changes or ownership changes. These are things which happen quickly after the season ends. You want to get the jump on recruiting and marketing and those kinds of things. So, time is of the essense, but there's no hard-fast deadline.
RC
: As far as the relationship with the Blazers, what aspect of the team would they run. i can assume things, but I'd like to hear from you, What would the Blazers involv--
SB
: I don't necessarily know that it's
running
. Obviously we share an arena; we share a market. They have a lot of intelligence on that market so they can help us in that market\ with sales, sponsorships and to the extend that we may be able to support them. We just want to have a healthy co-existence with the Blazers. We can learn a lot from them and they know a lot about this market, but they just run a great organization. You know, we're very happy with the people working there and we try to share resources where ever possible. We do have some formal relationships with them with regard to sales and things of that nature, and marketing and ticket sales, but you know, I think it's more just managing a good ... let's call it a roommate type of thing with an excellent organization.
RC
: Scott Butera is our guest. He is the Arena Football League Commissioner, live from Las Vegas tonight at 750/102.9 The Game. You had eight teams this year. You're adding Washington D.C. Is it your intention to run with potentially nine teams? Is that what's going to happen next year?
SB
: We'll run with what we've got and that's all about finding the right owners, so we're not going to add teams for the sake of adding. I think that's something that plagued this league considerably in the past and we're in discussions with multiple parties. Whether they come in this year or next year, you know, I'm kind of indifferent. I want to do it the right way. I want to find the right people and have them committed in the right way. That's a lot more important than playing the numbers game with a number of teams. We'll make any number work. Right now, we have nine. If we run with nine, we're happy about that and if we get a few more, that would be good also. I'll tell you, we're not going to add a team for the sake of building size.
RC
: And Scott, I'm curious. A lot of fans; we saw their reaction, we met them at the airport after the Steel flew home to Portland. There's a large fan base. What is your message to the Portland Steel fan base right now?
SB
: Just keep supporting us. Things are getting bigger and better. We're going to really come around and make improvements to the franchise. We're going to listen to what the fans want. We spent a lot of time reaching out to the fans even on things like the name of the team, the logo and the colors. We want to make sure that we're intertwined with Portland. We love the area. As you said, the fans are fantastic and, um, it's just a fun, funky kind of cool different mindset up there and I think it's great having it as part of our league, so if they just keep supporting us ... the more you support us, the more we'll be able to do. Hopefully we can turn this thing into a success into the short term.
RC
: How important is it to you, Scott, to have regional diversity when it comes to your franchises? I know you've got three successful teams down in the state of Florida, but what about, you've got L.A. and Arizona. O)bivously, this is your only Northwest team.
SB
: For a lot of reasons, that's very important. I mean, you want to spread your footprint. It's important when your securing sponsorships and securing media deals, that they know you're in multiple key markets. Clearly, having diversity ... also having diversity in general is always good. You learn more. You learn new cultures. There are different ways which people can help one another and establish best practices, so I would say it's very important and something we're going to continue to do. Clearly, we have some holes in the Northeast and the mid-Atlantic and Midwest, and we're focusing a lot on those right now. So, kind of evening out our presence throughout the country is very important to us.
RC
: So Scott, you mentioned the fan support and you want the fan support. So, if a fan is listening, and I know a lot of them are, who were looking forward to this conversation. What can they do to help ensure there is an arena team next year? Is there something they can do to help to progress things forward or stay involved or basically stay informed as to what's going on and to stay updated about the latest information?
SB
: I would say absolutely have a loud voice to support the Steel. You know, the louder they are, the more people we know are up there, the more attractive that franchise is going to be to owners, players, sponsors. You know, obviously coming to the games when we have games for next year is important. But just showing that they want the team and will support the team, and are willing to come to our games and watch our games and have a great time. Anywhere you can express that; publicly through talk shows like this or through newspapers, or writing e-mails, or whatever it is, 'We want the Steel, we'll support the Steel' in a very loud voice is the very best thing they can do.
RC
: You guys ran the team, but you made a huge commitment in putting down the turf with the Steel logo. That had to be pretty expensive, so you made that financial commitment and also, the group of coaches and players you brought in was the thing I was impressed with. The league is running the team, but these guys stuck together, they played with passion and they played from beginning to end every game.
SB
: Like I said, the record doesn't reflect the effort unfortunately. It was a great effort. A lot of guys came together. I think they worked hard and some fun, you know, coaches and players. Obviously, I think we put on a pretty good venue for them. The facility itself, the arena, is fantastic. I thought that field looked really great. I was real proud of the colors and the logo and the name, and all of that I think at Moda that set the tone for if we were going to try and do this right. I think that was the first time the fans might have said hey, 'These guys are really listening to us. They're really paying attention to what's going on up here, you know, in Portland. They really want to be a part of this community, and not just plop something down ...' This is Portland's team this is not the AFL's team. This is Portland's team. We're just a steward.
RC
: You know Scott, I just want to confirm something, and I know we're running a little late on time here, but I just want to confirm this. Fans who are listening and are concerned; you feel positive about progressing toward the team being here in the future.
SB
: All I can say is we spent a lot of time, effort and money establishing that team. It would be a huge disappointment, not just for fans, but for everyone in this league if that was not continued. So absolutely, it's our intention to keep that thing going and make it significantly more exciting for the folks up there. And again, we really appreciate hearing that because the more we hear those kinds of things, the more we know we're doing the right thing. So, hats off to the fans. We appreciate all the support and coverage you guys have given us and absolutely we want to be there, not only next year, but for a really long time.
RC
: And last thing, Scott, before we let you go. Are you in any kind of specific conversations with individuals here in Portland or the Northwest about this team right now?
SB
: I can't disclose what the nature of those conversations are, but we have ownership groups that we're talking to; one in particular that we're hopeful and excited about and, you know, obviously we want someone with a presence in that market for a lot of reasons. Obviously, knowing the market, the people and what the people want -- every market has their own local flavor, how you market, the food and beverages that you have; all that kind of stuff; how you entertain. You have to know your market inside and out, so it's really hard to have someone just from outside.... I always think this in general, if you have someone from outside the market come in there ... that's actually part of our criteria when we look for ownership, they obviously have to have to the financial resources and have the expertise, but they also have to have a presence in the market. They have to be willing to spend time in the market, get to know the market and understand the market, and get to know the people in the market, so there's really no other way to do it.
RC
: Scott Butera, thanks for coming on live here in Portland on the radio to talk about the future of the franchise. We really appreciate it. Good luck to you and the AFL.
SB
: I appreciate it. Thank you. Good luck to you guys up there in Portland. I wish I could come up there and have a beer with you guys. You have some of the best beer in the country.
RC
: We do have the best beer in the country!
SB
: Which is another important reason to keep the team up there.
RC
: Absolutely.
SB
: All right guys. Thank you.
The audio above was recorded by SCtoC from the live broadcast on 750/102.9 The Game.
-
ANM
To comment on this thread and others on this forum, please
login
or
register
.