Post by DiamondThief on Nov 3, 2015 19:16:55 GMT -8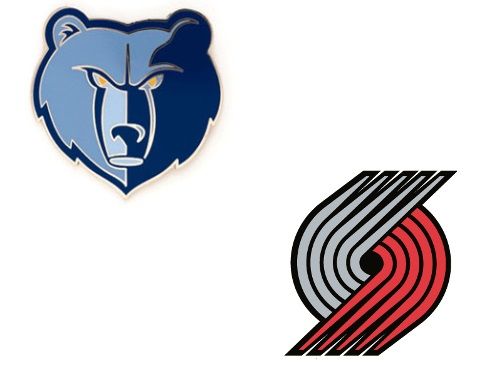 Memphis Grizzlies at Portland Trail Blazers
What
: The Blazers host the Grizzlies in a rematch of their playoff match up from last season.
When
: Thursday, Nov. 5 at 7:30 p.m. (PT).
Where
: Target Center; Minneapolis, Minnesota.
Grizzlies Media
: Radio - WMFS.
Blazers Media
: Radio - Rip City Radio 620 AM.
National Media
: TV - TNT.
Fact
: This is the only Blazers game scheduled to be televised on TNT this season.
Forum
: To comment, please
login
or
register
.
The Grizzlies 3-2 heading into this game. They eliminated the Blazers 4-1 in the teams' playoff series last season, so the Blazers will look for some revenge. The Blazers also 3-2 coming in after their 108-92 win over the Utah Jazz on Nov. 4. Their roster features just six returning players, as well as an athletic group of young players with great potential.
MEMPHIS GRIZZLIES
Zach Randolph
(photo courtesy espn.go.com)
ROSTER
F - 0 JaMychal Green, 6'9"
F - 1 Jarnell Stokes, 6'9"
G - 2 Russ Smith, 6'0"
G - 3 Jordan Adams, 6'5"
G - 5 Courtney Lee, 6'5"
G - 9 Tony Allen, 6'4"
F - 10 Jarell Martin, 6'10"
G - 11 Mike Conley, 6'1"
F - 15 Vince Carter, 6'6"
G - 19 Beno Udrih, 6'3"
F - 22 Matt Barnes, 6'7"
F - 32 Jeff Green, 6'9"
C - 33 Marc Gasol, 7'1"
F - 34 Brandan Wright, 6'10"
F - 50 Zach Randolph, 6'9"
INJURY REPORT

Jarrell Martin (foot) - out
HEAD COACH
David Joerger
Italics denote probable starters
PORTLAND TRAIL BLAZERS
Ed Davis
(Craig Mitchelldyer-
USA TODAY
Sports)
ROSTER

G -
0 Damian Lillard, 6'3"
G -
3 CJ McCollum, 6'4"
F - 4 Maurice Harkless, 6'9"
G - 5 Pat Connaughton, 6'5"
F -
8 Al-Farouq Aminu, 6'9"
G - 9 Gerald Henderson, 6'5"
G - 10 Tim Frazier, 6'1"
C -
11 Meyers Leonard, 7'1"
F - 17 Ed Davis, 6'10"
F - 21 Noah Vonleh, 6'10"
F - 23 Allen Crabbe, 6'6"
C -
24 Mason Plumlee, 6'11"
F - 34 Cliff Alexander, 6'8"
C - 35 Chris Kaman, 7'0"
G - 44 Luis Montero, 6'7"
INJURY REPORT
Cliff Alexander (knee) - questionable
Gerald Henderson (hip) - out
HEAD COACH
Terry Stotts
italics denote probable starters.
ANGI'S TAKESGRIZZLIES
If the majority of the Blazers players don't remember last year's Memphis team, certainly fans will. The Grizzlies did not undergo a major overhaul as the Blazers did, and return the bulk of their core. combining last season and the playoffs, Memphis beat Portland eight of nine times over the course of the 2014-15 season. Marc Gasol is arguably the best center in the NBA. He and former Blazer Zach Randolph make up one of the most formidable front line tandems in the league Mike Conley is an underrated point guard, while Courtney Lee, Tony Allen and Jeff Green comprise the main supporting cast.
Key to a Memphis win
: Gasol and Randolph must dominate inside and on the glass.
BLAZERS
Portland is a bit of a Jekyll and Hyde team, who looked outstanding in their opening game of the season, but seemed to get away from its game plan in a pair of losses to the Suns. CJ McCollum proved he can go off and seems to flourish when he gets off to a strong start. Damian Lillard will pace the Blazers. He and McCollum come into the week each averaging 22.7 points per game. Al-Farouq Aminu looks like the steal of free agency with his defense and opportunistic offense. Ed Davis is averaging 8.0 rebounds per game off the bench. Mason Plumlee is an energy guy who can guard multiple positions.
Key to a Portland win
: Push the tempo to take Memphis out of their half-court game.
MATCHUP TO WATCH
Mike Conley vs. Damian Lillard.
FEATURED TWEETS
To comment on this thread and others on this forum, please
login
or
register
.