Post by DiamondThief on Jul 1, 2016 12:21:16 GMT -8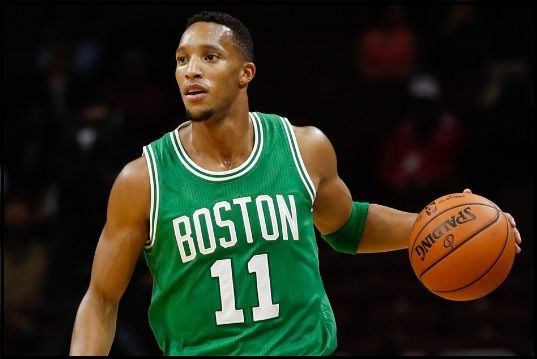 UPDATED 7/7/16, 11:54 A.M
. --
The Portland Trail Blazers have signed free agent forward/guard Evan Turner, and he was introduced by the team at a press conference on June 7.
As reported, the deal with Turner worth $70 million over four years, or an average of $17.5 million per year, though it is likely to be structured somewhat differently. Turner agreed to terms with the Blazers on July 1, the first day of the free agency moratorium.
Free agency began at 9:01 p.m. (PT) on June 30. Free agents could not officially sign their new contracts until the free agent moratorium ends at 9:01 p.m. July 6.
Turner, 6'7", will be entering his seventh NBA season, the past two having been spent with the Boston Celtics. He played his first three-and-a-half seasons with the Philadelphia 76ers before being traded mid season to the Indiana Pacers during 2013-14. He Joined the Celtics the following off season.
In 81 games last season with the Boston Celtics, Turner averaged 10.5 points, 4.9 rebounds, 4.4 assists and 1.0 steals per game. He shot 45.6 percent from the field, 24.1 from the three-point line and 82.7 percent from the free throw line. He is known as a solid defender who possesses a strong mid-range offensive game.
After Turner agreed with the Blazers, the team was widely rumored to be going after Chicago Bulls center/forward Pau Gasol, who has won two championships as a member of the Los Angeles Lakers. Gasol since signed with the San Antonio Spurs.
As early at 9:45 p.m. on June 30,
The Vertical
reported that a Blazers contingent of president of basketball operations Neil Olshey, head coach Terry Stotts, owner Paul Allen and guard Damian Lillard were meeting in Los Angeles with Dallas Mavericks' forward Chandler Parsons. Speculation was that if they landed Parsons, they could use him and his friendship with Houston Rockets center Dwight Howard to lure him to the Blazes as well.
Parsons chose to sign with the Memphis Grizzlies and that Howard with the Atlanta Hawks.
-
ANM
Photo credit: Getty Images
To comment on this thread and others on this forum, please
login
or
register
.