Post by Kasey on Sept 30, 2013 23:09:51 GMT -8
on monday, september, 30, the Blazers hosted their annual media day, answering questions from the sports media, as well as some one-on-one interviews with Blazers staff. this is part one of a three-part series.
here's just some of the things the players had to say:
LaMarcus Aldridge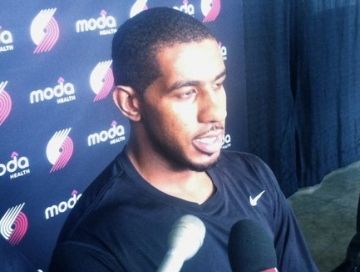 on new center Robin Lopez:
"I think that Lopez is gonna be night and day. I loved playing with J.J. (Hickson), but Lopez is a true center. he's like 7'1", 7'2" ... I don't know what he is; he's just massive. He clogs the lane really well and blocks shots really well."
more on Lopez:
"I think that will be good for our offensive flow. He doesn't undermine touches ... doesn't try to duck in for the ball all the time. If you give it to him, fine, but if you don't, he's going to crash the boards ... and then you know, he's going to block shots,"
on new power forward Thomas Robinson:
"He's very confident which is what I like. He plays hard and he plays physical. I think he can change the down town ... you know if we go small with me at the 5 and he's at the 4; with us together running the floor together (and) being active together, it's gonna be good for us."
on rumors he requested a trade:
"I'm here, I'm excited about the season and I'm in great shape. I had a great off-season. I was getting my body ready to go. I'm happy to be here. I had a full off season and we're gonna win and that's all I have to say about that."

"I'm here, I'm happy. I'm looking forward to this season. This team looks really good. We have a better bench. We have Lopez who's a true center, you know. so I think this year should be good for us.
Will Barton
"Summer was great. Did a lot of working out; a lot of training. Got to hang out with family; got to do some community work, so I felt like it was a pretty productive summer."
on voluntary workouts:
"They've been going good. We've got a lot of new guys so we're just trying to figure out how each one of us likes to play; so just kind of mold that and gel into a team."

"We've got a lot of talent so it's going to be very interesting this season."
Nicolas Batum
"I'm excited to be back and start the season with the new guys. I feel like I'm more relaxed than last year. I know the coach and I know the players and I don't have to deal with that contract thing."
in reference to France winning the Euroleague championship:
"After you win something , you're in a good mood and want to get back to the team and bring that back -- that winning spirit I got last week.""I have to be there and with Damian, LaMarcus and Wes, we have to show the way to the other guys. I know I can have a big part of this team ... to have success this year."
Victor Claver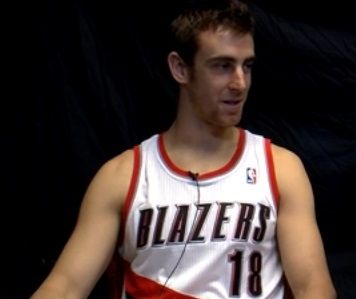 on playing for Spain in EuroBasket:
"It was fun. We were trying to take the gold medal -- we couldn't, but at least we took the bronze which was good for us too. I had a chance to play a bigger role on the team. I've done it for the last four years. I had fun and I'm ready to start the (NBA) season.""For me, it's to have the team from the beginning. Last season for the first month it was hard for me since I wasn't playing too much, and at the end of the season it was good for me to have the confidence and play more minutes ... that's what I want for this season; to be playing more minutes."
Joel Freeland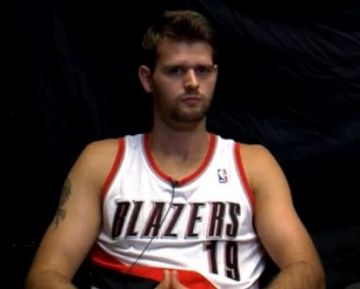 Regarding the summer:
"Been good, been good. It's been long. I've been back for a while now and just getting ready for the season."
On what he's been doing to improve:
"A lot of defensive things. The whole vertical jump and stuff, and challenging people in the paint. Just an all-around awareness. Been working on defensive coverages; trying to get a step ahead before the season starts."

"One of our biggest problems was giving up points in the paint. Someone like Robin Lopez -- working with him for the past three weeks; I think he's been here working out, it's been great to see someone who can protect the paint like he can; with such a long wingspan and a big guy, big body. It's going to help us out a lot."
Damian Lillard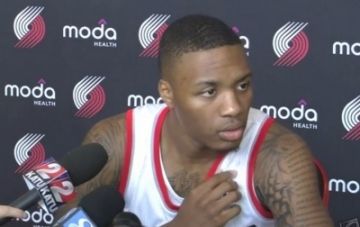 Regarding making the playoffs:
"I definitely think we have the pieces to do it; it's just a matter of us putting it all together on the floor and everybody being on the same page, and us utilizing what we have to the best of our ability."

"You want to get better. You give yourself something to get better for . I mean, we didn't make the playoffs last year. Making the playoffs is something I can make myself hungry for. Making myself a better player is something I can make myself hungry for. Just being better for myself and our team."

"I can do a better job of making players around me better. The better I can help my teammates become, the better off we'll be as a team and how good I am will be determined by our team's success here on out, so that's what I've got to do. I've got to do whatever is necessary to help the team get better."
On his second season:
"I think I'll be more assertive in my role on the team and as a leader and as a point guard. I want to be more assertive than I was last year. But, I'm more comfortable ... If I've got something to say, I'm more comfortable putting it out there. I think I've earned my teammates trust and they know my head is in the right place, so I think they'll accept me being a leader of the team."
Wesley Matthews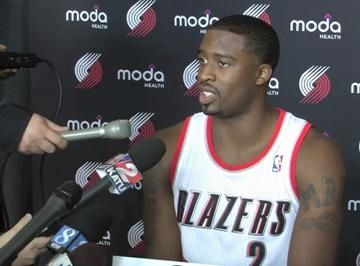 on the new player additions:
"I like it. I like the roster. I feel like we've answered the bell in that sense. Now it's our turn to respond on the court."
on Lopez:
"He plays hard. He doesn't want touches and when he does get the ball, he's efficient. He sets screens, gets you open and protects the rim. He just knows his role.""It was a weird summer for me having to come back from elbow surgery and PRP injections so I probably wasn't able to hit the gym as much as I wanted or as hard as I wanted, but that's probably for the better cause I probably needed more rest anyway."

"I think we have a group of guys; no matter how you rotate us, we'll be able to play in sync with each other."
Dorell Wright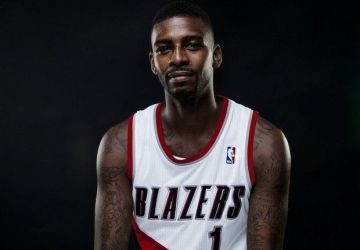 "I like every position. Got guys who can start in this league and who can't start in this league; they're gonna get out there and be competitive. Starters are gonna get better because we are gonna bring it out in them every day in practice and the role guys are gonna get better guarding those guys"

"Me being able to use my ball handling, coming off the screen and roll; also, using my shot fake. You guys will probably get tired of it. That's something that's been working for me. They have to respect my shot so much. When I'm able to get guys in the air, I'm able to get into the paint. Defensive teams in this league are so good, if I'm getting by a guy, the defense is going to collapse."