Post by SurferGirl on May 25, 2015 11:11:51 GMT -8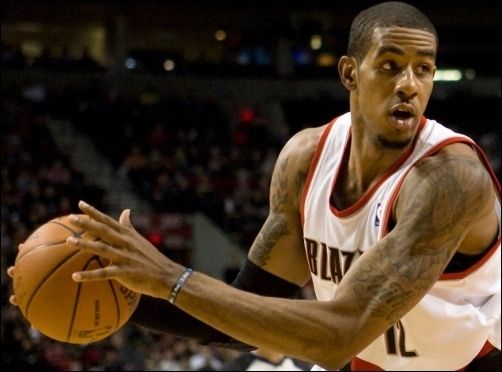 Several teams, some which we would expect and others who seem to be coming out of the woodwork, are at least talking about an interest in acquiring Blazers power forward LaMarcus Aldridge. Here, we are going to try and pass on what we hear and which rumors seem to be popping up.
But first, There are a few things readers should know about a potential new contract for Aldridge, who officially becomes a free agent on June 30 at 9 p.m. (PT).
For the past year-and-a-half, Aldridge has talked about how he likes the direction the team is going and that he is very interested in re-signing with the Blazers on a new max deal. A new max for Aldridge would pay him 30 percent of the Blazers salary cap space . If he signed with the Blazers for a one-year deal, then re-signed with them next season, he could earn 35 percent of the salary cap which, with projections, would give him in the neighborhood of $30 million per year.
There are three things working in the Blazers' favor as far as a potential new contract is concerned:
1. The Blazers are the only team which can offer Aldridge five years on a new contract. Any other team is limited to a four-year offer.
2. The Blazers can offer Aldridge more money than any other team (several million dollars over the course of the contract).
3. The Blazers are the only team which can include a "no-trade" clause in Aldridge's new deal. No other team can offer it.
So the stage us set. As more rumors come up, they will be added. Let's see which teams are talking about obtaining LaMarcus Aldridge:
Spurs luring LaMarcus Aldridge in free agency is a possibility mentioned by multiple team executives
This is in no way new news. The Spurs will try to lure Aldridge away from the Blazers, and the chance to play for a contender could make him consider it. The Spurs are always a contender and his son lives in San Antonio, which would be the big selling points.
Mavericks' Free Agent Target Analysis: LaMarcus Aldridge
Aldridge is from Dallas. That's the selling point here. That and the fact Mark Cuban is known to be willing to spend money to bring in highly talented players. This link is from a Mavericks fan site and the author seems not to know that Aldridge is, in fact a solid defender. The author also makes the questionable statement that he is "very injury prone."
Lakers Rumors: LaMarcus Aldridge To Be Pursued By L.A. In Free Agency?
Aldridge owns a house in Los Angeles, but he wants a chance to win a championship. The Lakers are rebuilding. He's been through two rebuilds in Portland and he's not looking to go through a third. Fans in la la land arrogantly have a "we get what we want" mentality, but Aldridge simply is not an option for them.
New York Knicks Rumors: LaMarcus Aldridge Targeted in Free Agency
Two huge problems here. As with the Lakers, the Knicks are rebuilding so the same reasoning applies. Also, the Knicks have very little wiggle room. It simply is not a good fit for them nor Aldridge. This one is just not going to happen. Note: we first reported about this back in December:
Knicks media hyping Aldridge as potential FA signee
.
Rumor: Boston Celtics could target LaMarcus Aldridge, Wes Matthews
You've got to give CSNNE.com's A. Sherrod Blakely some credit for going out on a very thin limb. Not only does he think the Celtics can lure Aldridge, but add Wesley Matthews in a chance to entice him to beantown. Blakely says there is "a 35-40 percent chance" both end up in Celtics uniforms next season. Of course, he also says: ""Here's the thing about LaMarus Aldridge; he's going to look for a situation that is going to give him the best shot of going deep in the playoffs." Are the Celtics really that good?
Denver Nuggets should chase LaMarcus Aldridge
This one is less serious, as it involves a fan's wish list. It's a nice entry, but the Nuggets are far from being a contender and even farther from being in the Aldridge sweepstakes.
-
JBH
To comment on this thread and others on this forum, please
login
or
register
.