Post by DiamondThief on Jul 4, 2015 9:53:10 GMT -8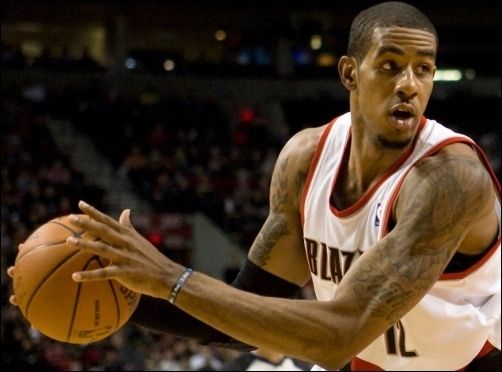 July 4
-- Following a series of free agent courtships, Blazers free agent power forward LaMarcus Aldridge has announced, via twitter, that he will sign a four year contract with the San Antonio Spurs.
The Texas native's max contract will call for him to make approximately $80.9 over its duration.
Aldridge has played his entire nine-year career with the Blazers after being acquired via a draft day trade with the Chicago Bulls. He and Brandon Roy were brought in as rookies that season to bolster a franchise which had fallen into a lottery team and lost part of the fan base due to questionable signings and player character issues.
In signing with the Spurs, he turned down a max contract the Blazers could have offered him of five years, $108 million and a no trade clause. Aldridge is from Dallas and has a son who lives with his son's mother in San Antonio.
The Phoenix Suns, Dallas Mavericks, Toronto Raptors and Los Angeles Lakers also met with Aldridge during the free agency moratorium, which began at 9 p.m. (PT) on June 30. Aldridge -- and other free agents who have reached agreements with teams -- will be able to officially sign their contracts beginning at 9 p.m. on July 8.
Aldridge has career averages of 19.4 points and 8.4 rebounds and 1.0 blocks per game. He has averaged a double-double during each of the past two seasons in both the regular season and the playoffs. He is a four-time NBA all-star.
Aldridge is the fourth Blazer starter from the past two seasons who will be with a new team. Guard Wesley Matthews is expected to sign with the Dallas Mavericks and center Robin Lopez has reached an agreement with the New York Knicks. Forward Nicolas Batum was traded to the Charlotte Hornets on June 24 for guard Gerald Henderson and forward Noah Vonleh.
Point guard Damian Lillard is the lone returning starter on a Blazers team which also returns forward/center Meyers Leonard and guard CJ McCollum. Lillard and Leonard, both taken in the 2012 NBA Draft and number 6 and 11, respectively, now become the longest-tenured Blazers as they head into their fourth seasons.
The Blazers have already added forwards Al-Farouq Aminu (from the Mavericks) and Ed Davis (from the Lakers) via free agency. They also have acquired, via trades, center Mason Plumlee and rookie guard Pat Cannaughton from the Brooklyn Nets, and small forward Daniel Diez from the Utah Jazz.
The Blazers now have approximately $26- to $27-million in salary cap space to spend on additional signings or transactions this summer.
-
ANM
To comment on this thread and others on this forum, please
login
or
register
.